Weddings
Weddings are once-in-a-lifetime events that should be celebrated the best way possible. Considering that the ceremony is an all-important event that will formally unite two people in love with each other, care and attention should be given to every detail. But planning a wedding can be quite a stressful experience given all the things that must be taken care of: from the venue and food to the wedding dress of the bride and her entourage. That's why it is very important to plan it way ahead of the big day. And we at Peggy Wood Events & Travel are the right people to hire for crafting the perfect wedding plan.
With the help of our experienced wedding planners and events coordinators, we can ensure smooth and solemn wedding rites for our clients. From the moment the bride steps off the bridal car and walks down the aisle to the exchange of vows and the testimonials at the reception venue, we'll carefully create the perfect plan. Our crews have worked on numerous wedding preparations in the past, and they have a keen sense of making weddings extraordinary. Be it a garden wedding, wedding by the sea, church wedding, or grand wedding, we'll have it covered. We can come up with a stunning floral arrangement at the wedding venue, help you with your wedding vows, give advice on the menu, pick some mood-setting music for the reception and wedding rites, and even connect you with a great couturier for your wedding dress and those of your entourage.
Call us today at (775) 781-2315 or (916) 718-8465.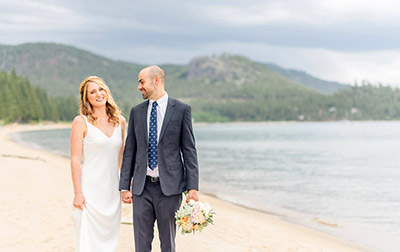 Francesca & David
Jordan & Jessie - Wedding Album
|
Event Planning - Weddings
Jordan & Jessie - Wedding Album
Click on the images below to view a larger display.
Photo 1

Photo 2

Photo 3

Photo 4

Photo 5

Photo 6

Photo 7

Photo 8

Photo 9

Photo 10

Photo 11

Photo 12
We Provide Services Throughout the United States Including the Following Cities and Towns in NV: