Travel Planning Minden, NV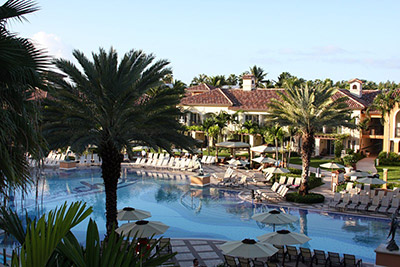 Based on experience, performing careful travel planning months ahead of a vacation, honeymoon, or business deal can make the travel more memorable and stress free. This is particularly true when you think of the unpleasant experiences that a lot of travelers face due to lack of planning prior to their scheduled travel. The good thing is that you can simply ask our help here at Peggy Wood Events & Travel.
We have been providing exceptional travel planning assistance for residents in Minden, Lake Tahoe, Carson City, and other areas in Nevada. We are expert travel planners, so you can count on us to prepare and execute a travel plan to perfection. We will guarantee you the best-possible experience out of your travel. Call us today at (775) 781-2395 or (916) 718-8465 for more details of our services.
Travel Planning Done by Professionals
Planning your own travels can be quite a tasking job, especially if you have a lot of things going on or if you lack the knowledge and experience. While you can do travel planning on your own, you could inadvertently end up in a situation where you'd wish you hired professionals in the first place. Our goal at Peggy Wood Events & Travel is to prevent such an unpleasant event from happening.
We are professionals who know the ins and outs of travel, events staging, and hospitality, so you can trust us to put things in order before you step out of your home. We have already facilitated numerous travels in the past and up to the present, so you can be sure that we know what to do to make your travel as fun and memorable as possible.
We fully know the intricacies of traveling around Minden and other cities across the state or in other destinations; hence we can guarantee you that you and your loved ones or guests will have a smooth experience all throughout your travel. We can book a hotel for you and your entourage and make sure that you'll have the perfect accommodations. Likewise, we can guarantee the most convenient itinerary for your business meeting.
Travels that We Can Plan
We can plan practically all types of important travel-related events there are. We can arrange individual business travels, honeymoons, weddings, and corporate seminars or getaways. Our team is composed of experienced people who have worked in the airline and hospitality industry for so many years. They are very professional, courteous, and knowledgeable about travel planning, so rest assured that they can take care of all your travel needs – from airline tickets and reservations, hotel bookings, transportation services, and travel packages.
Affordable Rates, Great Services
Having been in the travel planning business for years, we have perfected our job and learned everything needed to make our company among the state's most trusted travel companies. Aside from our exceptional line of services, our rates are also friendly to the pockets. We have the perfect rates for particular travel needs, and we can also offer you the perfect packages for your specific budget.
So make the right decision by getting our services today. We have served countless clients in Minden, NV and other key cities in the state. Give us a call soon.
We Provide Services Throughout the United States Including the Following Cities and Towns in NV: