Testimonials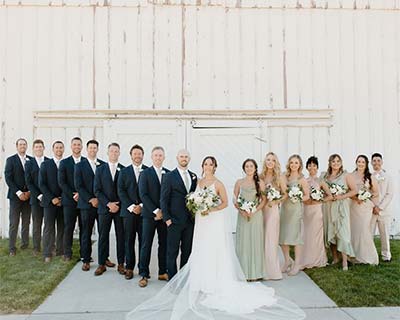 We could not have been more impressed by Peggy's expertise and attention to detail! She played an integral part in coordinating our wedding day and planning our honeymoon to St. Lucia. She was consistently available for giving advice and helped us extensively to make sure we did not miss anything in preparation for our wedding. Her attention to detail was impeccable and she ensured that the wedding ran smoothly and on time. Peggy also did an amazing job planning our honeymoon accommodations and excursions-we had an absolute blast! She was available to answer questions and assist with travel while we were on our trip as well. Her assistance really took stress off of us while we were planning the wedding, which was a huge blessing!
Chad & Jordan
I've almost always planned vacations myself but through a dear friend I was connected to Peggy for a first time trip to Montana with my 15 year old son. Peggy nailed it! She put us in the perfect riverfront cabin and lined up horseback riding, fly fishing, a day at Yellowstone and a rodeo, maximizing our time while still leaving just the right amount of time for our own diversions. Peggy's planning made our trip truly special and one we'll never forget. I couldn't possibly have planned our Montana trip as perfectly as Peggy did!
Carol Hono
Yellowstone, Montana June 2021
Peggy Wood is an amazing travel agent who really cares about the person and their experience. She takes her time and finds the best deals for your trip. My family had a trip planned to New York for the summer of 2020. Unfortunately, everything happened with COVID-19 and we felt it best to cancel our trip because everything was closed and deemed not safe to travel during the pandemic. I was really worried about being out the thousands of dollars I spent on the trip. Peggy went above and beyond to get my money back with the different venues and she was able to get ALL MY MONEY BACK!! I just couldn't believe it! I will definitely use Peggy again to book my next trip and will be referring her services to others!
Barbara Orr
Sept 2020
Thanks for the fantastic job coordinating our travels. It felt great to see we were always confirmed and ready to go. It was so comforting. Your advice that it would all work out was right, 100%. Globus offered a couple of westerners a chance for a mystical look at the Canadian Maritimes and the Acadian lands we enjoyed for fourteen days. We had fun.
Rex & Cindy Henderson
Sept 2019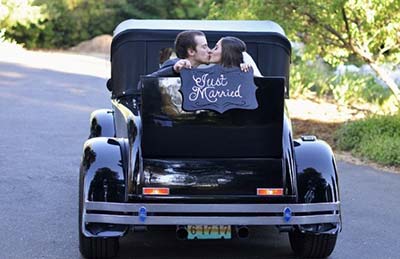 Hiring Peggy to be our wedding planner and day-of coordinator was absolutely one of the best decisions we made when planning our wedding! We are so thankful to Peggy for her expertise, professionalism and attention to detail that allowed us to truly enjoy our wedding day to the fullest! She is full of ideas and suggestions that would have never crossed our mind. She also had great vendor recommendations. She covered all of the bases to make sure every single detail of our dream wedding was exactly what we wanted. It was so helpful having her there whenever we needed her. Having Peggy as our day-of coordinator took so much stress off of us! She made sure both the ceremony and reception ran smoothly. I can not thank her enough!!
Jordan & Jessie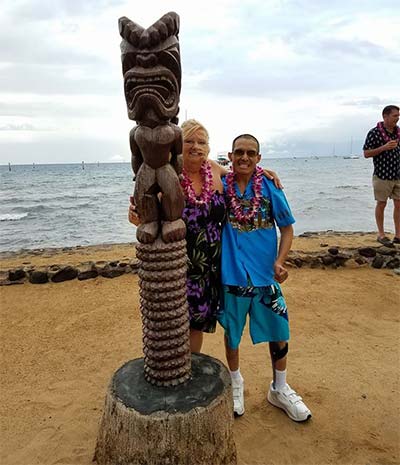 I truly need to express my compete appreciation and how thankful I am for Peggy Wood Events and travel.
Peggy is amazing, very professional and thorough, I never had to worry about a thing and boy did I give her some situations to work with.
I had a very special client who was diagnosed with lung cancer in November and his wish was to get busy on his bucket list, so that's were Peggy came in I would call and tell her he wants to go to.......San Diego ,Miami for New Year's ,Puerto Vallarta Mexico ,Las Vegas and a trip to Maui. Each request was short notice and with out fail, Peggy provided excellent service and even worked some magic a few times to make these trips the most enjoyable and full of memories for myself and my client. My client lost his battle with cancer at age 47 but I know because of the excellent work from Peggy, the last few months of his life were exactly what he wanted.
Thank you so much Peggy Wood Events and Travel
Eileen Cleland and Rocky
Peggy thank you so much for reaching out to me and for the surprise gift while I was there. I was able to teach a class while I was there and it was a ton of fun. My hubby and I had a great time. It was perfect for us. I was glad to have checked it out. Knowing what I know now I think Red Mountain Resort might not be the best fit for a large group of ladies like I had imagined. I think 7-10 max is ideal for that resort. I think we might have been obnoxious. :)
I'm sorry for all the work you put into helping me and then it not happen. I hope to make it up to you and plan something in the future. There is no one else I would rather work with.
Kendall Nielson
Owner & Creator

June 11, 2016 Lake Tahoe, NV
Peggy was the Wedding Planner for our Tahoe wedding in June. She was there for us throughout the entire process, listening to our vision and then executing it like the Pro she is! Peggy has all the qualities of an excellent planner - she's professional, responsive, and prompt. More than that, we felt like she truly cared about creating our dream wedding for us. She understood our vision and proactively sought out ways to make our day extra special. All while keeping us on track, organized, and on budget. Just one example of this was when Peggy answered our late-night phone call when our DJ unexpectedly backed out. She calmed us down and told us she'd take care of it. The next morning, she had found the perfect DJ, confirmed he was available, and gotten a quote from him. Amazing!
We couldn't have done it without her, and cannot recommend her highly enough!
Francesca & David Winn
We are just home from a fabulous trip that Peggy planned for us. When I first called her, I gave her the dates we were looking to travel and an idea of what we were looking to do. She got back with us so quickly with all sorts of great information. As we decided on which cruise to take, Peggy walked us through all the steps so we were totally prepared for our trip. There were many times that I would email or call her with questions. Sometimes it was just one question and other times I had a list of them. She took the time to walk through all my questions with me. She was extremely patient with me and very knowledgeable. I know that our trip was a huge success because Peggy was there to help us. I have already talked to Peggy about a new trip that my husband and I would like to take. I would highly recommend Peggy Wood to plan your next vacation. She is awesome!!!
Victor & Jennifer Auvinen
Fall 2015 Cruise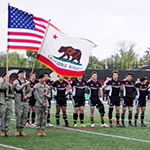 As a rugby coach, it is not easy to plan and travel with 20-50 college students. We frequently travel long distances on short notice with an ever changing roster of players. None of this would be possible without Peggy. Peggy's planning and detailed travel itineraries make it easy for us to stay organized and travel with a large group of players. With her help, we are able to focus on our games as opposed to worrying about our travel arrangements. When it comes to planning, value and service, we couldn't be happier with Peggy. Whether it's booking a red-eye out to Greensboro, NC on one week's notice so players don't miss class; or traveling in and out of Boulder, CO in one day for playoffs, we will use Peggy Wood Events and Travel to book every trip we have.
Alex Lichtig
Head Coach, San Diego State Rugby
Peggy Wood has coordinated and decorated many successful events on my behalf. She can transform a room, or outdoor space, that will take you to a new and inviting place. Our son and daughter in laws wedding rehearsal dinner was magnificent, from the entrance to the backyard to the table settings! My 70's themed 50th birthday party was so much fun. It even included a disco dance floor and disco ball. Our daughter in law's baby shower was just delightful! With Peggy's expertise you can count on an event that is festive, inviting and beautiful! Party guests always enjoy themselves and comment on how lovely everything is and what a great time they had!
Loretta Steichen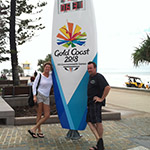 Peggy hit-the-ground running when my husband and I decided to plan our dream trip to Australia. She was so easy to work with, she paid attention to all our needs and even came up with wonderful suggestions. Peggy is very detailed oriented as well. We haven't decided where we are going on our next trip, but when we do we will defiantly have Peggy help up plan it. Thank you Peggy for making our dream trip so AWESOME!
Dave & Kim Aros
Peggy planned both our rehearsal dinner and our honeymoon. Our rehearsal dinner was absolutely breathtaking and we couldn't be happier with the way it was executed. The decor, food, and ambiance all came together for an unforgettable night that our guests are still raving about to this day. Thanks to Peggy I personally did not have to worry about one aspect of rehearsal dinner and was able to focus solely on the wedding.
Our honeymoon took place at Dreams Resort in Cabo San Lucas. We gave Peggy a specific budget and she was able to find out the best bang for our buck. Because she is a travel agent she was able to see room and flight rates that the general public simply can't participate in. The resort was perfect and offered exactly what we wanted for our honeymoon, relaxation. We can't wait to go back!
XOXO
Nina &amp Shane Steichen
Peggy Wood has been planning my events for the past 12 years. She is the most organized, patient and capable person I know. She is very creative always bringing my ideas to life, or helping me to figure out what direction to go when planning a party. Peggy has helped me with my Olympic Torch celebration in 2002, 40th and 50th birthday parties for both me and my husband, and most recently with our family reunion planning. She is my go to gal, and I appreciate all the hard work she puts into making every event a success!
Peggy Wood is the most organized, thoughtful, caring and fun person I have ever worked with in planning events. From a friends surprise 40th Birthday Party at a local bar with 100 people to a Golf Tournament for several hundred people to a dinner party for a dozen people to a charity auction for close to a thousand people, she handled each event with the same skill and professionalism, and every event she touched was a huge success.
We Provide Services Throughout the United States Including the Following Cities and Towns in NV: