Travel & Events Carson City, NV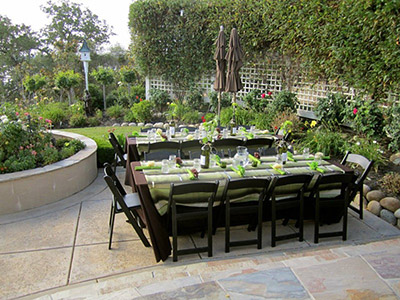 Peggy Woods Events & Travel has in-house personnel who are considered by many as the travel and events experts in the state of Nevada. We have served countless clients from Carson City, Minden, Lake Tahoe, and surrounding areas. With backgrounds in airline, travel booking, and events staging, we can ensure clients hassle-free vacations and family gatherings that are also truly memorable.
Call us soon so we can discuss how we can help you with your travel and events needs.
Why Get Our Services?
There are several great qualities that make us the perfect company to hire for any of your concerns about travel and events. One is our extensive experience in the travel industry. The owner, Peggy Woods, has worked for the airline and travel industry for decades. The experience and knowledge she gained during all those years have been the primary moving force behind the success of our company. We offer personalized service to all clients, making us well-loved by them for the great deal of attention and efficient service that we provide.
We also have linkages with hotels, restaurants, tourist destinations, and other areas of interest in Carson City, other areas in the state, and beyond. With this, we can get you the best accommodations and suggest the perfect place where you can hold your business meeting, vacation or family/corporate event.
Travel and Events: How We Handle Them
We can handle the planning and other details of your travel and events with utmost efficiency. Having successfully handled countless travel arrangements in the past, we can offer you famous and less-known but totally exciting destinations that will offer you once-in-a-lifetime weekend or an extended getaway. We can book a hotel room for you and your loved ones or entourage, suggest the ideal itinerary, and make sure that you'll never have to worry about transportation from your home to the airport and elsewhere in your destination.
Meanwhile, we could also take charge of events planning and staging. Be it intimate graduation or a grandiose wedding, our crews are the perfect people to hire. We can book several hotel rooms to house your wedding entourage, make sure that the reception area is perfectly decorated, and guarantee smooth and solemn wedding rites. We also handle birthdays, family reunions, baby and bridal showers, engagement parties and wedding proposals, anniversaries and corporate events. In short, we can practically handle every event that you could possibly need assistance on.
Nevada's Reliable Travel and Events Company
Since its humble beginnings, Peggy Woods Events & Travel has managed to build a reputation anchored in excellent and very professional service. We have successfully planned and staged numerous travel and events in the areas we serve, particularly in Carson City, NV. With us, clients are assured of successful travel and memorable occasions however and wherever they desire to hold them. We can assure you that everything will be handled and done the way you expected it.
If you want to know more about the services that we offer, please call (775) 781-2395 or (916) 718-8465. We'd be happy to answer all your concerns and make the necessary arrangements for your planned travel and events.
We Provide Services Throughout the United States Including the Following Cities and Towns in NV: